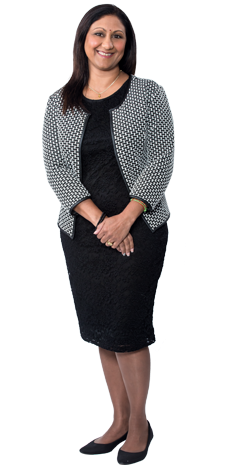 Our Office Manager, Asha Maharaj has been in the legal environment for 29 years with High Court litigation experience. She joined our firm in 2002. Some of her duties entail co-ordinating functions and seminars, dealing with personnel, office maintenance, insurance, marketing, inventory control and many other office management functions. She implements day to day planning of office systems and layouts to maintain and ensure office efficiency. She is a peoples' person whose positive personality contributes to team effort.
TMJ Promotion of Access to Information Manual
© 2018 TMJ Attorneys - Website by Loud Crowd Media
This website contains general information about legal issues and developments in law. Such materials are for informational purposes only and may not reflect the most current legal developments. They should not be construed as legal advice. Should you require legal advice please contact one of our attorneys directly at the given contact addresses. Neither your receipt of information from this website, nor your use of this website to contact Tomlinson Mnguni James or one of its attorneys creates an attorney-client relationship between you and the firm.